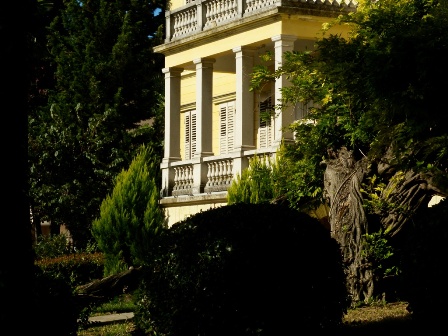 Where is Portorose
Portorose is a famous littoral and tourist resort in Slovenia. It lies on the north side of Adritaic sea close to the Croatia border. Most people visit the resort by car, but one can lands with smaller airplane to the nearby small airport.
Portorose is a resort with many hotels of all categories. The most impresive now is a renewed Palace hotel known as Kempinski Palace hotel. The old Palace hotel was builded in year 1910 as highest class hotel. At this time was Portorose with Opatija, Grado and Lido one of the most important healt seaside resort.
Weekend holidays in Portorose
For a long time ones had a tourists for a quite ordinary foreigners, who live life of vagabound traveling around the world.
Modern way of life which brings with it all sorts of ailments and problems, was found in tourism clean salvation. Sometimes it is enough a few days of pleasant holiday to fill up our battery .


Reflection that connects the body and mentality, has changed our lifestyle on holiday. Standard roasting on the hot sun close the sea is only one of the chapters of the tourism's history. Holiday close the sea on which you can do something for yourself, for your body and soul, where you can improve the physical and psychological fitneess is trend of many peopeles.

Portorose - Slovenia is resorts with many opportunities where tourist enjoy holiday. In the centre of Portorose you can find well-equipped spas and recreational center. If you enjoy outdoors movement you can swim, run, play golf, tennis, cycling and at the same time learn to live healthy.
.