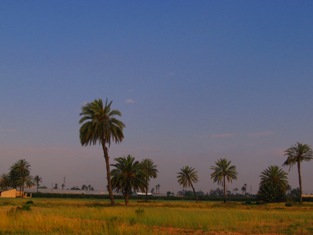 Elche, Elx - city of palm trees
mainly provide two products: dates and white palm leaves . In addition to the normal operations of fertilising and irrigation, palm tree farming requires a series of yearley tasks that require palm tre farmers to climb to the tops of the trees.






Springtime in Elx
In springtime the palm trees must be pollinated ie, pollen from the male palm is collected and carried to flowers of the female palm trees. In summer the dry leaves must be pruned off. At the end of the autumn the mature dates must be collected which is an operation known here as "munyir". Finally the palm tree tops must be "hooded" or covered so as to obtain white or blanched palm leaves.

White palms in Elx
White palm leavs are basically used simply for the celebration of Palm Sundayin Elx, with a procession that has been listed as a Festivity of International Tourist Interest. In the lead-up to this religious holiday the white palm leaves are collected and divided into two types: smooth and curled, with the latter being worked manually to achieve artistic creationsof great beauty.
Local fauna of Elx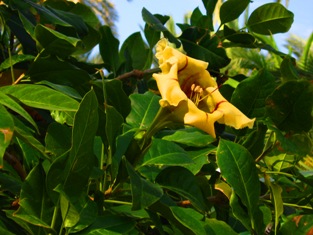 In addition to its social and cultural values, the Palm Groves of Elx is also important on the environmental level. This huge amount of vegetation has brought about a unique habitat in this area of the country, a special eco-system of its town.
The Palm Groves provides a habitat for local fauna, particularly over 70 species of birds, due to the presence of food in abundance both from the dates themselves and all the insects associated with palm forest life, which in turn make up a particular fauna group of their own.
Among the birds to be found here all year round are the Wryneck and the Short-toed Tree creeper, the Cattle Egret (in the palm trees near the marshes), the Kestrel, the Little Owl, the Hoopoe, the Great Tit, the Blackbird and the Great Grey Shrike. Summer bird life includes the Roller, the Swallow and the Woodchat Shrike and winter brings the Buzzard the Crag Martin and the Chiffchaff and the Robin.