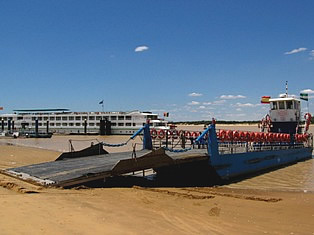 300 sunny days in Sanlucar
Sherry is a dry vine with high amount of alcohol (17 %). They produce him inside of Sherry triangle (El triangulo del Sherry), the triangle is formed from towns Jerez de la Frontera, El Puerto de Santa Maria
and Sanlucar de Barrameda
. If Sherry is produced in town Sanlucar de Barrameda they named him
manzanilla
. Thats because town Sanlucar de Barrameda is near Atlantic Ocean and that sea climate influences on ripening of the wine and grapes. The influence of Atlantic Ocean is very important of the whole region, because the Atlantic supplys very dry Andaluzian soil with humidity. This is a region which has almost 300 days of sun during a year. Soil in the lake is totally different, it is almost white, they called her albariza. Albariza is result of sedimentation of the sea, which left behind very rich organic soil, that holds back humidity.
What's the weather in Granada:
Weather in Granada is typical mediteranean - cold but pretty mild winters and hot and humid summers. The temperature in coldest months December, Januar and February drop down to the 0ºC to 10ºC (30ºF- 40ºF) in the winter and may occasionally get colder. Keep in mind that most homes in Granada do not have central heating. Don't be surprised if you find your neighbor walking around the house in heavy clothes during the winter (of course your warm clothes stayed at home).
Summer months especial July and August are hot but it is not an uncomfortable heat because of the low humidity.
In general the weather in September is quite pleasant and sunny, with day time temperatures reaching about 20-25ºC. The evenings, due to Granada is positioned in the proximity of the Sierra Nevada mountains, can still be fairly cool and about 15ºC.