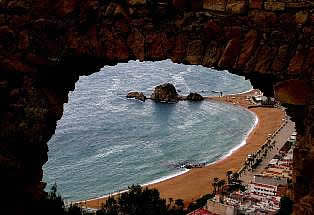 Climate in Blanes Spain
The region's Mediterranean climate guarantees long hot summers, with average temperatures often reaching 30° Celsius in the summer, and frequently giving 12 hours of sunshine a day.
The hottest months of July and August are often tempered by coastal winds that are a welcome cooling factor if you are trying to work on your tan. Because Blanes is an coastal town its climate promises an annual average temperature of about 16º C with infrequent rain. The coast of Blanes has 4 km of very differents sorts of beaches which ranges from wild steep rocky cliffs to lrage sandy beaches.
Lloret de Mar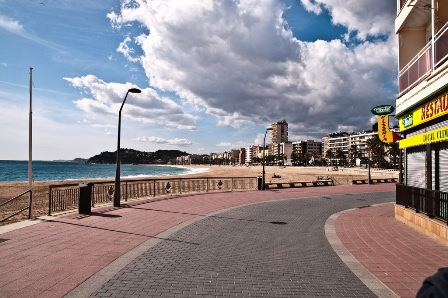 Lloret de Mar is a town with around 15.000 inhabitants (in season 150.000) It is positioned about 100 km away from the French border and 60 km from Barcelona.

The region of Llore de Mar has 5 beaches which together stretch 7km. Lloret de Mar with its wide beach is in summer the place for the active ones. Plenty of sports and other activities and hundreds of discotheques transform the destination of many bus tour companies from a somehow quiet place for old-age pensioners in spring and autumn into an entertainment heaven for the young.
If you want to visit Lloret at the weekends you must be prepared for annoying traffic hold ups. Besides a go-kart-track and the "waterworld" with its many inventive water slides and various fun basins, Lloret provides two 18-hole golf courses where golfers of all abilities are welcomed.